Sterling Thompson, Director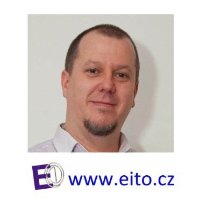 At English in the Office, we love the feeling we get from improving the language skills and lives of our students.  This drives us to keep teaching and to keep challenging our students to keep reaching for more. Our teachers take personal care and interest in our students and strive to have an individual approach to each of our student's learning.  It is our job to help you learn and improve your language skills, and it is our job to help you look good in English...  Are you ready to speak English in the Office?
After working for a big school in Prague from 2004, I started EITO.CZ in 2008 with a need to find a better way to take care of clients, students, and teachers.  We have grown from one teacher in Prague to sixty teachers in ten different Czech cities and towns.  EITO.CZ is ready to take care of your English language needs. Let us help you today. If you have any questions or comments, please let me know and I will be happy hear from you.
Thank you.
Sterling Thompson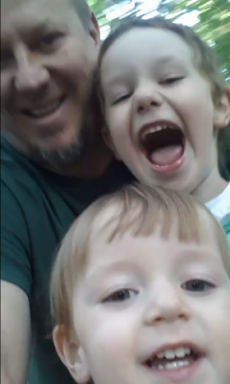 V English In The Office / Angličtině v kanceláři milujeme pocit z toho, že pomáháme zlepšit jazykové dovednosti a také životy našich studentům. To nás pohání k pokračování v další výuce a v pomáhání plnit náročné výzvy, které studenty posunou dál a dál. Naši učitelé o studenty pečují a zajímají se o ně, usilují o individuální přístup k výuce každého jednotlivého studenta. Je naším úkolem, abyste se učili a stále zlepšovali své jazykové dovednost. Je naším úkolem, abyste dobře vypadali v angličtině... Jste připraveni mluvit Anglicky v kanceláři?
 Poté, co jsem ukončil spolupráci s velkou pražskou jazykovou školou, kde jsem učil od roku 2004, jsem v roce 2008 založil vlastní jazykovou školu EITO.CZ. Hlavním důvodem byla potřeba najít lepší způsob, jak se postarat o klienty, studenty a učitele. Vyrostli jsme postupně z jednoho učitele v Praze po současných šedesát učitelů v deseti různých českých městech a obcích.  Rádi Vám v EITO.CZ pomůžeme postarat se o Vaše jazykové potřeby.  Máte-li jakékoli dotazy či připomínky, prosím, dejte mi vědět a já budu rád, když se mi ozvete.
Děkuji Vám!
Sterling Thompson
Někteří z učitelů